With the increasing popularity of rock climbing, there has been a growing research base investigating the therapeutic benefits of climbing – general research suggest potential benefits for mental health function, physical health function, and social/emotional benefits.
Based on the literature and using evidence-based treatment approaches, the CACS has designed a 5-week therapeutic climbing program to assist participants in their rehabilitation journey.
It is facilitated by an Occupational Therapist, a climbing expert, and a dedicated team of amazing volunteers.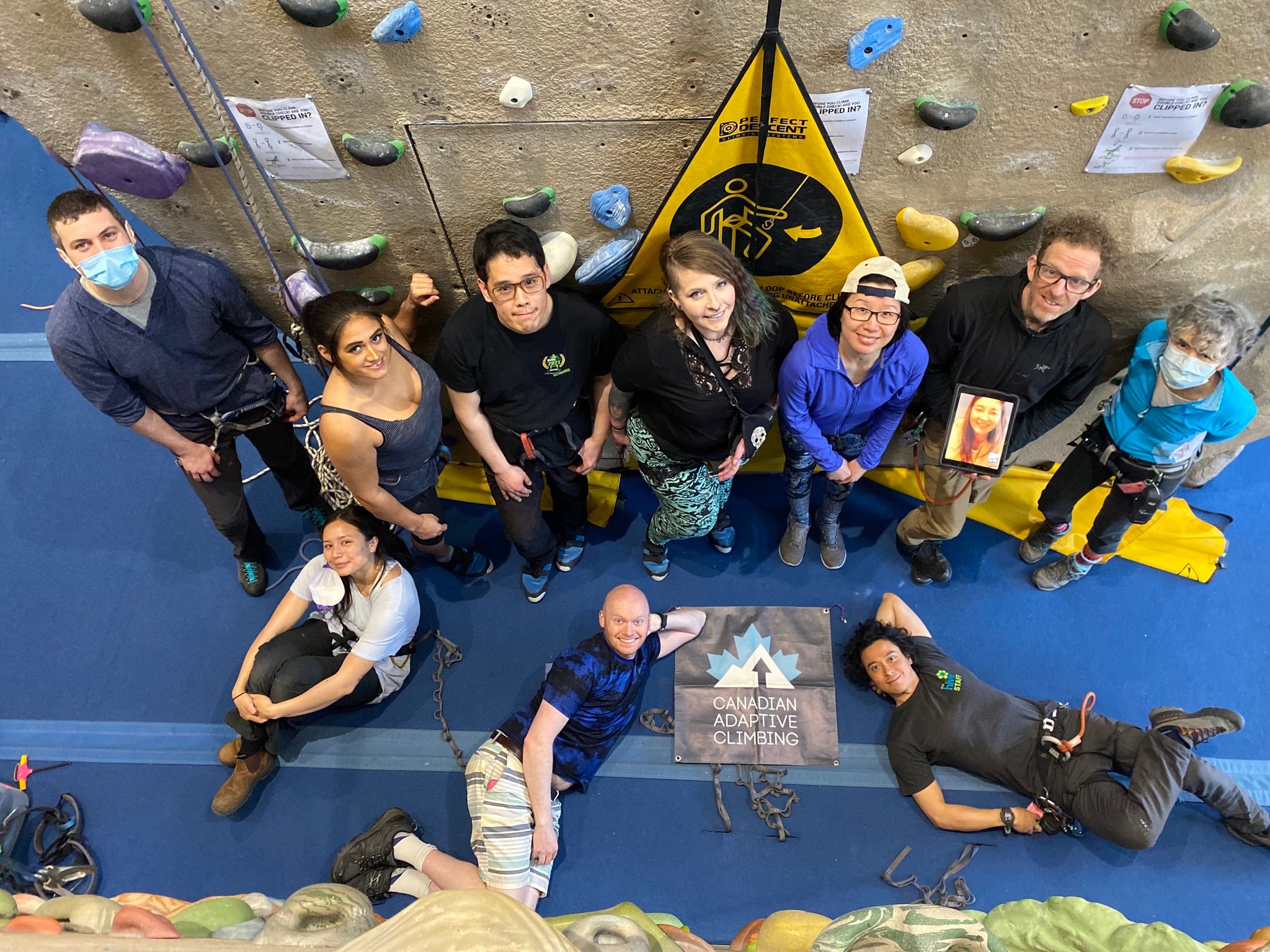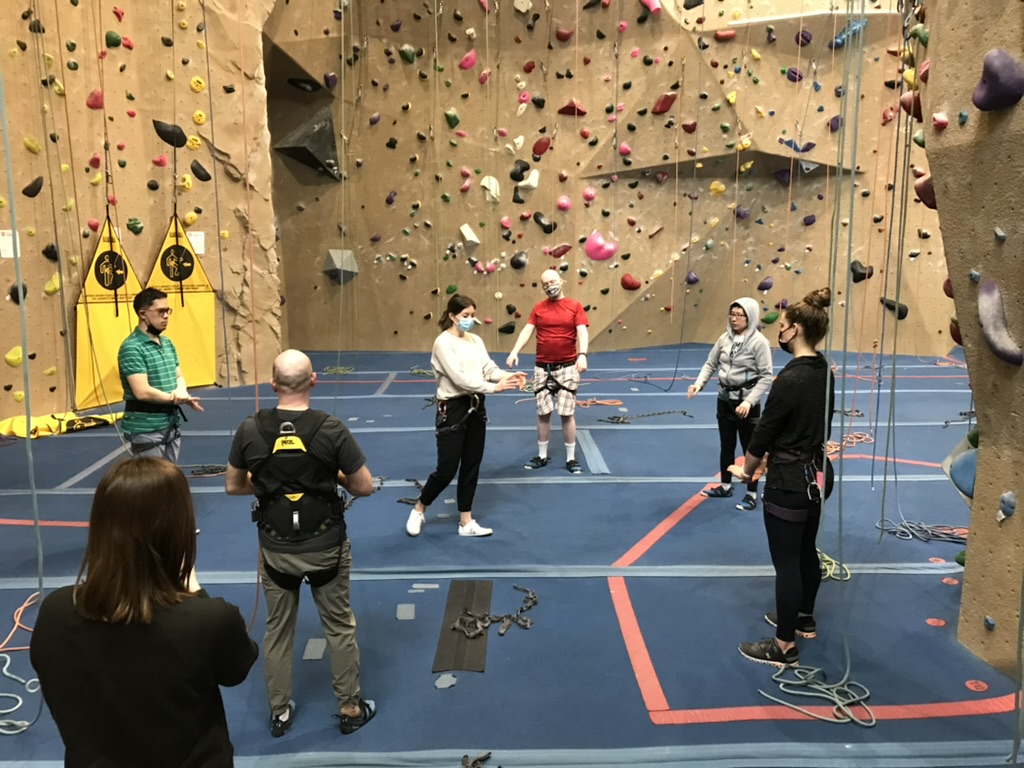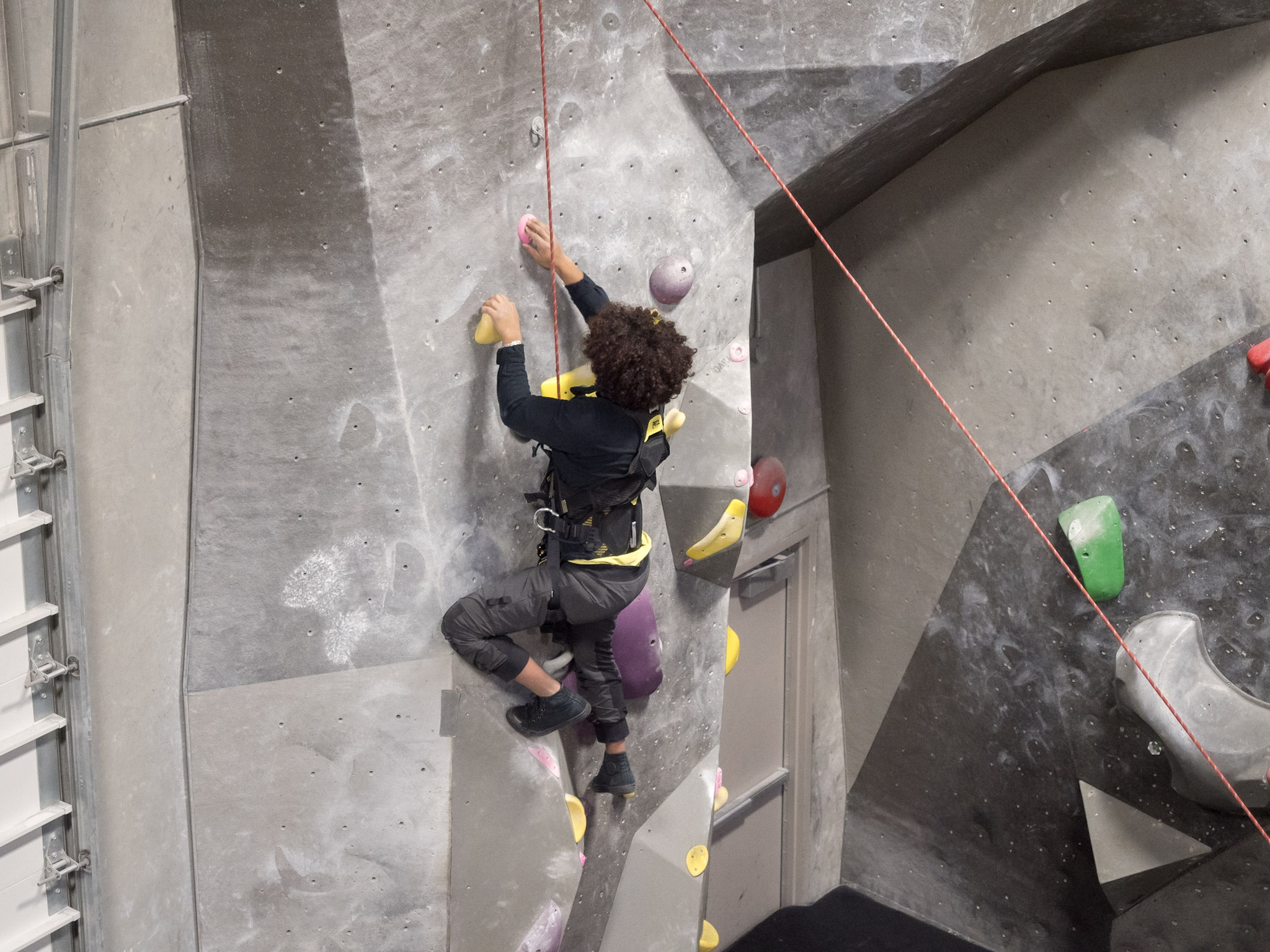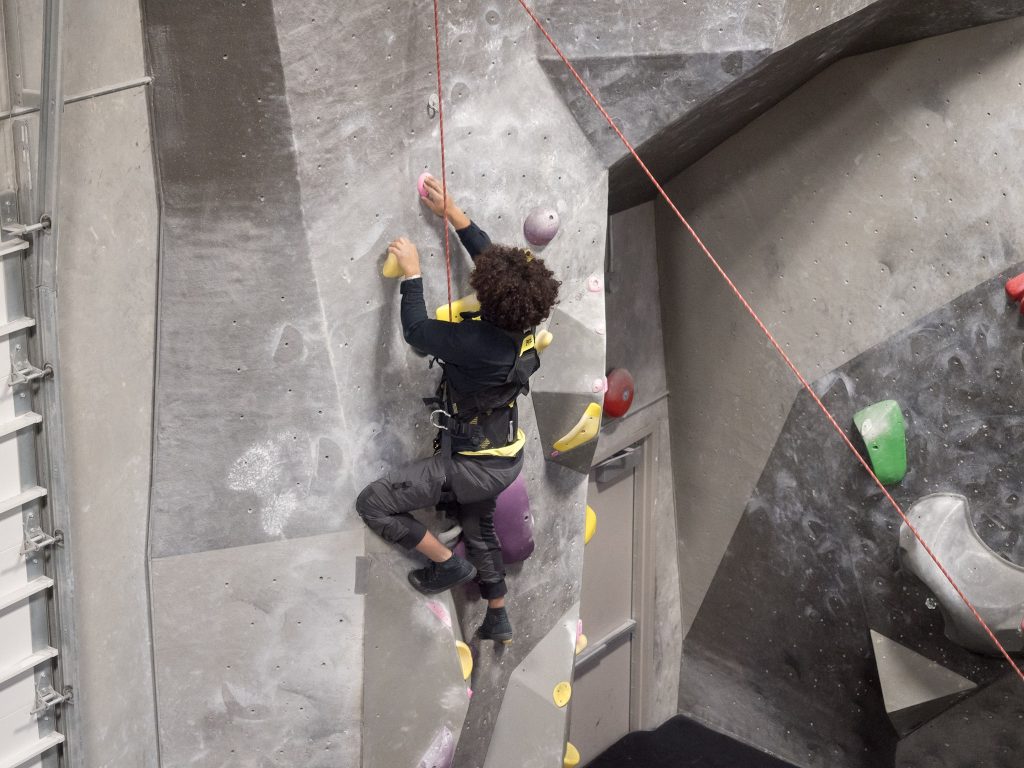 Planned Program Dates:
Week 1 – Sunday January 29th, 2023
Week 2 – Sunday, February 5th, 2023
Week 3 – Sunday, February 12th, 2023
Week 4 – Sunday, February 26th, 2023
Week 5 – Sunday, March 5th, 2023
All take place at The Hive Heights, and begin at 8:30am and end at 10:30am.
Try-It Sessions:
Not sure if climbing is for you, or if you would like to commit to the program?
We understand that your rehabilitation journey is incredibly important, and rock climbing may look very different from what you expect when you think about your recovery.
We offer these free opportunities to try climbing with our staff to see if climbing is right for you before committing to a program.
No experience required
All skill and ability levels welcome
Learn about further climbing programs
There are 2 upcoming Try-It Sessions scheduled –
– Sunday, January 15th, 2023 from 8:30am to 10:30am at the Hive Heights.
– Sunday, January 22nd, 2023 from 8:30am to 10:30am at the Hive Heights.
Who Can Participate?:
Anyone who has a physical limitation that influences their activities of daily living is welcome to join a Try-it Session. The person can be currently undergoing rehabilitation as this program would be an asset to their rehabilitation efforts. We just ask that the medical intake survey is filled out prior to attending the Try It session.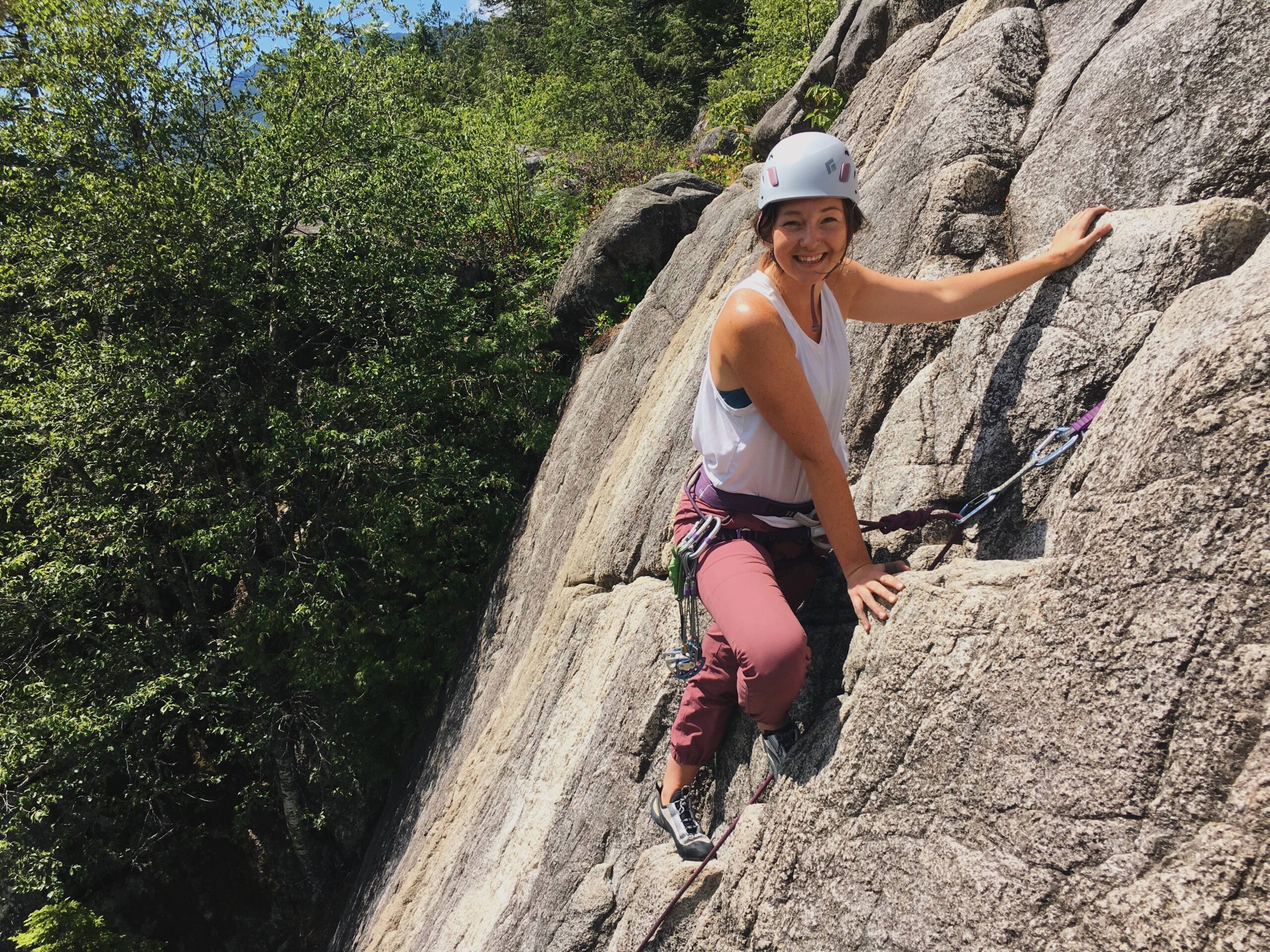 Martyna has been volunteering with the Canadian Adaptive Climbing Society since 2019. Martyna is a registered Occupational Therapist with experience in functional and cognitive rehabilitation, working with various neurological and chronic illness populations.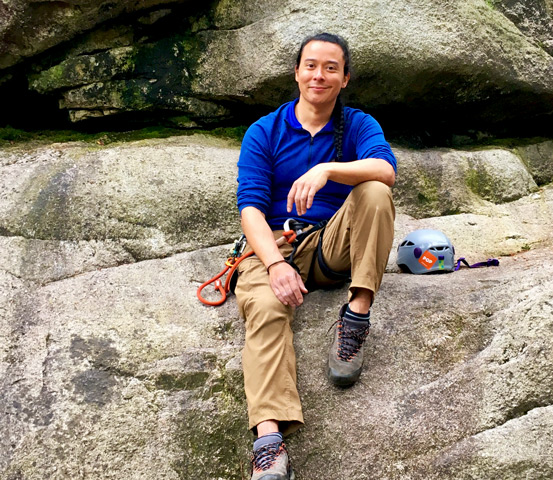 Tony has been a strong presence for the Canadian Adaptive Climbing Society and in supporting the therapeutic climbing program. Tony has many years of climbing experience and knowledge on adaptive techniques and safety systems that are implemented in the therapeutic program sessions.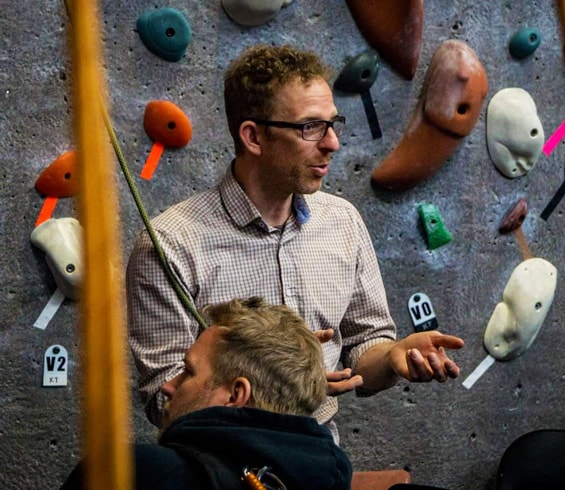 As the co-founder of CACS, Brent's presence, motivation and support throughout the implementation of the therapeutic program has allowed for the program to achieve new lengths and continue over the course of this last year.
Thank You to Our Supporters
We are very grateful and honoured to be working on this project with the team at The Hive!
We are also thrilled to be working with some incredible people at Vancouver Coastal Health, with referrals and program implementation. We look forward to expanding and refining this program with their support and feedback!
Also, we want to thank BC Rehab Foundation for providing us with the necessary funds in 2021 to finally launch our pilot project. We couldn't have done without their support!
We are looking for a Program Sponsor. If you or your organization may be interested, please let us know!!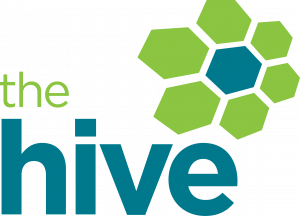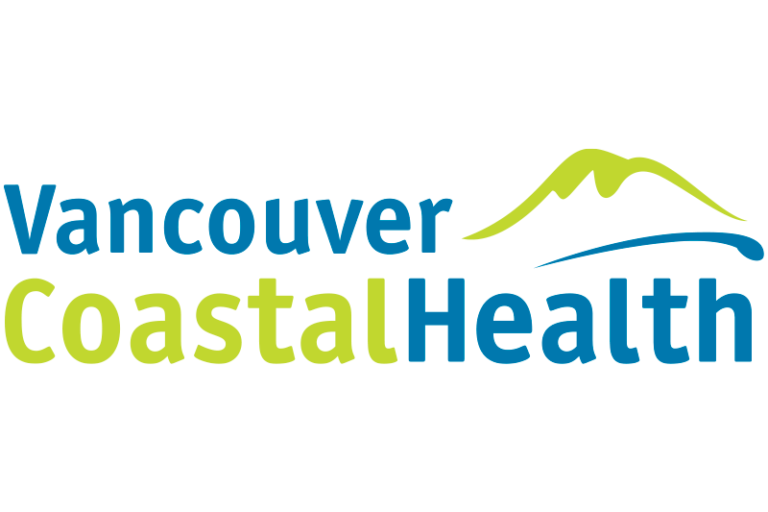 Please connect with us if you are interested in either climbing, volunteering, collaborating, or to support us in some way.