With the increasing popularity of rock climbing, there has been a growing research base investigating the therapeutic benefits of climbing, which include mental health benefits, physical health benefits, and social/emotional benefits. We have designed a program to assist clients with their rehabilitation journey by decreasing barriers for engagement through the use of adaptive equipment, to allow participants to progress towards their self-identified rehabilitation goals.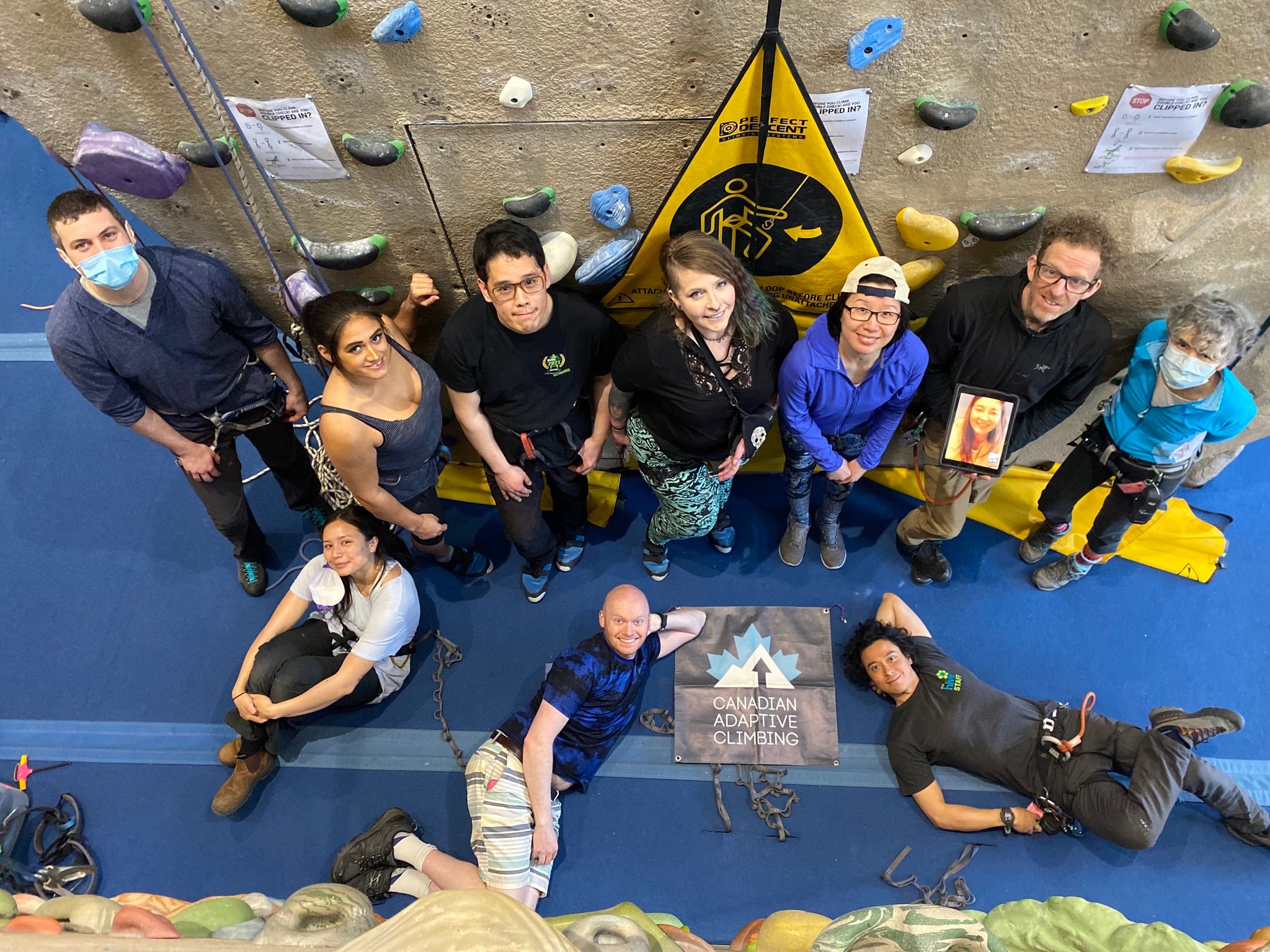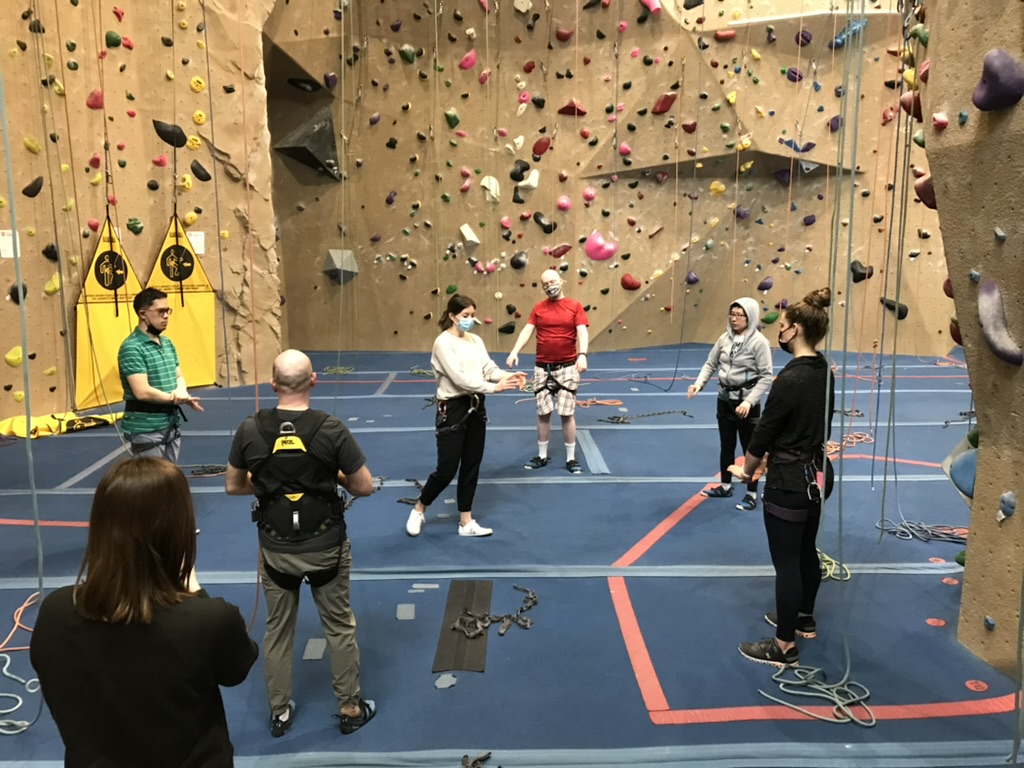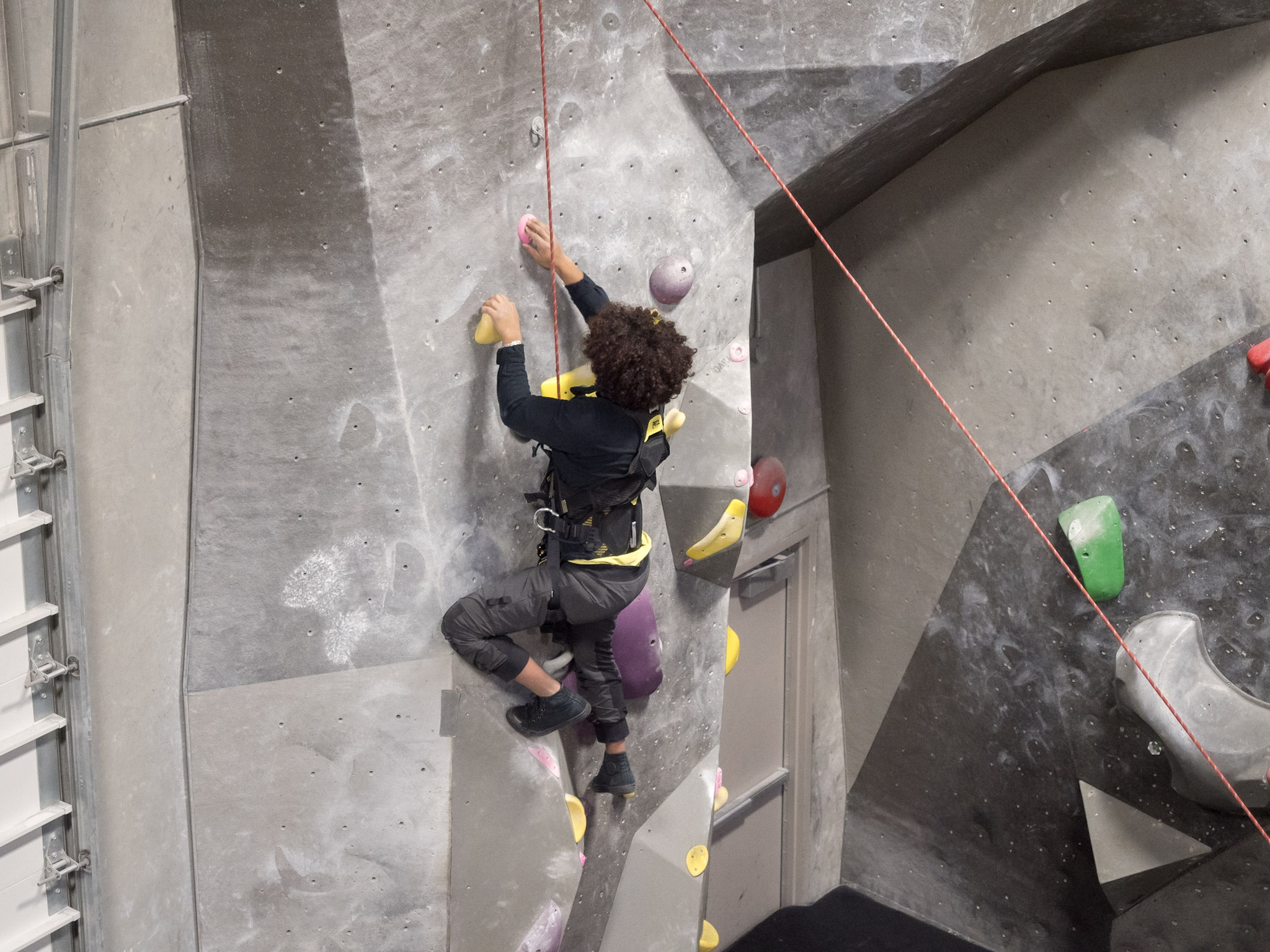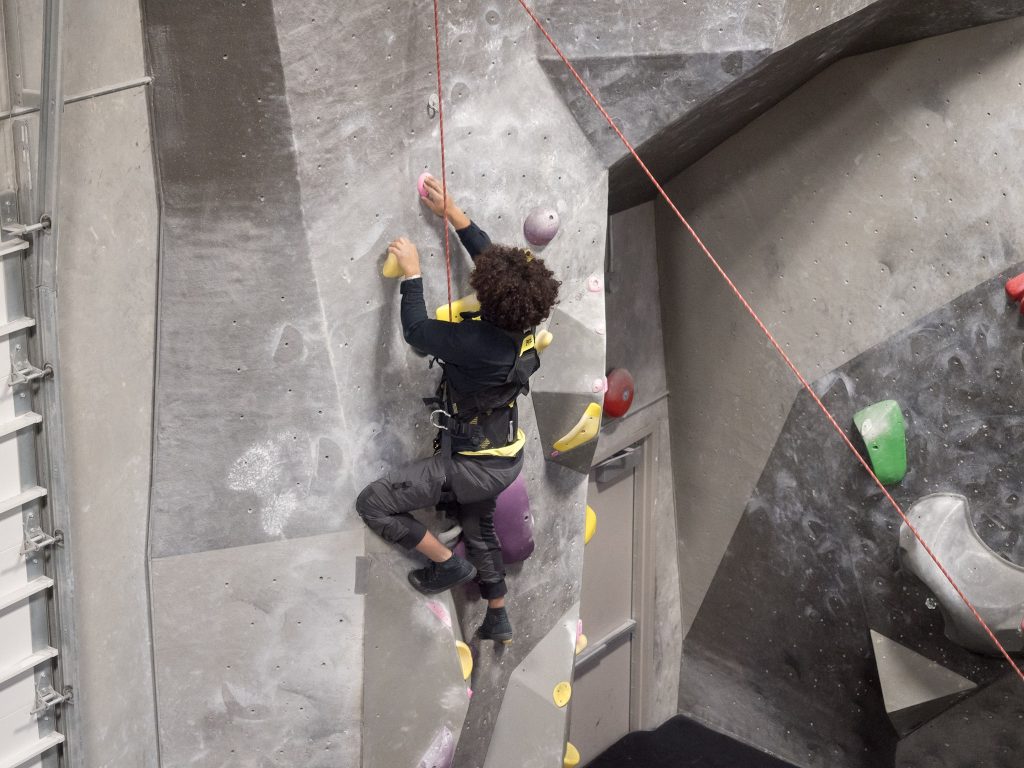 The program is led by an Occupational Therapist trained in adaptive climbing and mindfulness techniques, with the assistance from gym and staff volunteers.
"Using mindfulness techniques on the wall translates to my day-to-day life and helps with preventing injury as I have more awareness of what my body is doing". 
Try-It Sessions:
We understand that your rehabilitation journey is incredibly important, and rock climbing may look very different from what you expect when you think about your recovery. We offer these free opportunities to try climbing with our staff to see if climbing is right for you before committing to a program.
No experience required
All skill and ability levels welcome
Learn about further climbing programs
There are currently no upcoming Try-It Sessions confirmed in the schedule – but please check back on the website for updates as we are anticipating new program dates in the New Year.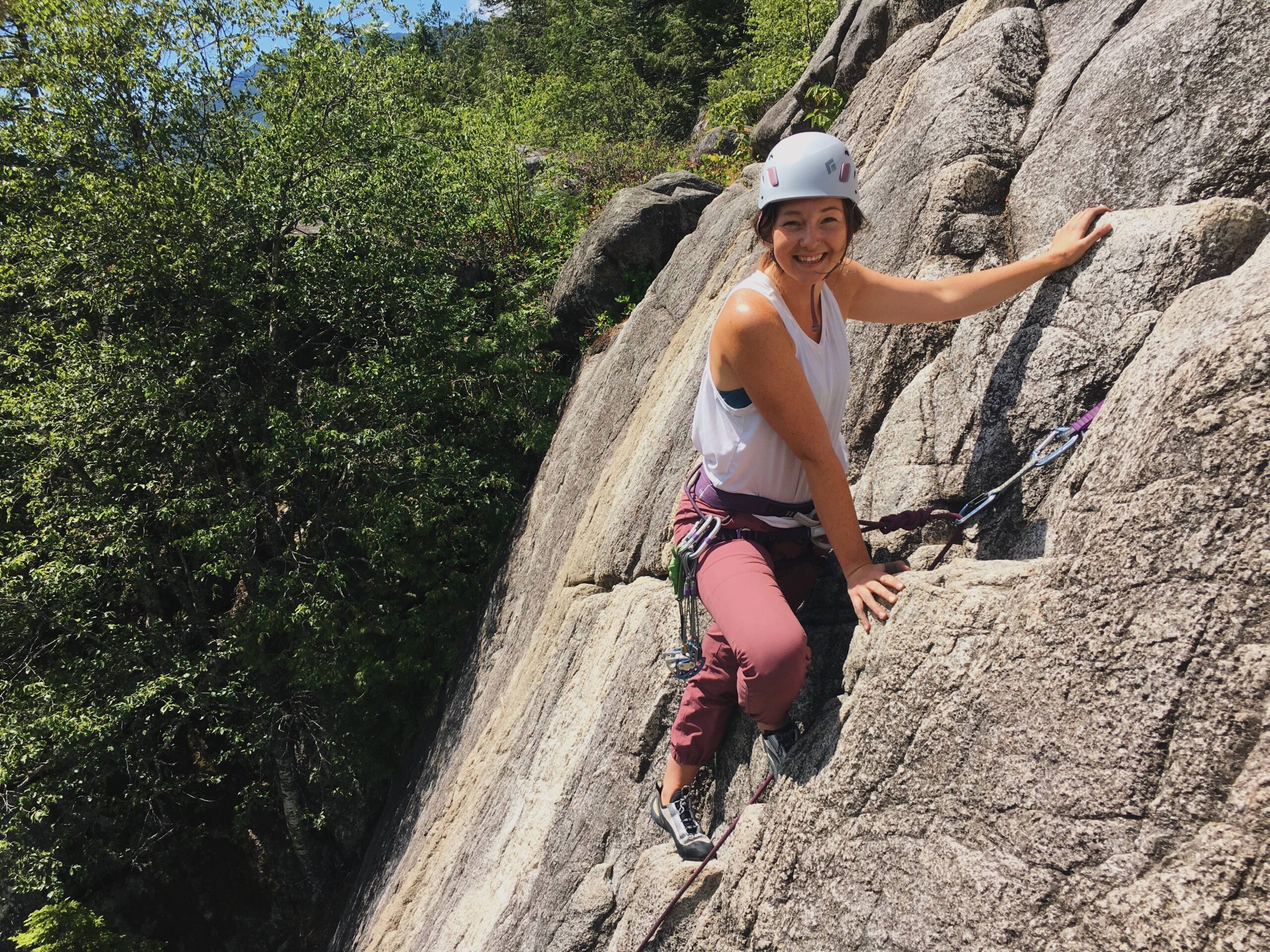 Martyna has been volunteering with the Canadian Adaptive Climbing Society since 2019. Martyna is a registered Occupational Therapist with experience in functional and cognitive rehabilitation, working with various neurological and chronic illness populations.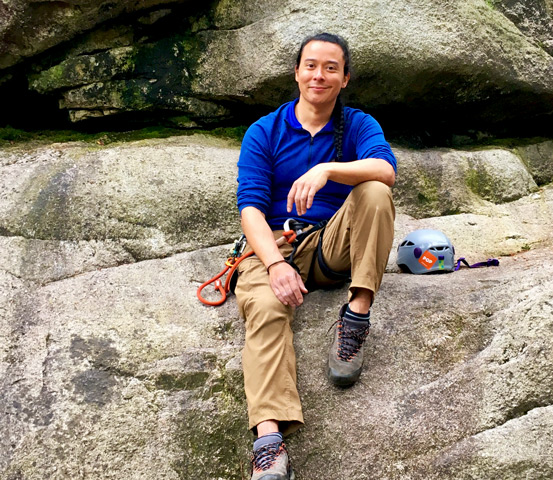 Tony has been a strong presence for the Canadian Adaptive Climbing Society and in supporting the therapeutic climbing program. Tony has many years of climbing experience and knowledge on adaptive techniques and safety systems that are implemented in the therapeutic program sessions.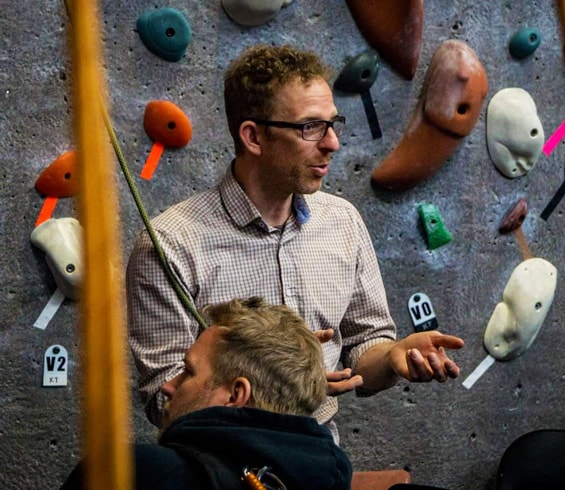 As the co-founder of CACS, Brent's presence, motivation and support throughout the implementation of the therapeutic program has allowed for the program to achieve new lengths and continue over the course of this last year.
Thank You to Our Supporters
Please connect with us if you are interested in either climbing, volunteering, collaborating, or to support us in some way.